FACE
BABOR GERMANY AWARD WINING STEMCELL THERAPY
BABOR STEMCELL Enzyme Facial
BABOR Stemcell Enzyme Treatment nourishes the skin with the combination of milk protein and kaolin to moisturize and calm the skin and fades unwanted darkness, leaving it clarified smooth and refined.  It stabilizes the skin's protective acidic mantle and intense moisture, calm and whitening effect leaving the skin feeling soft and supple.  The treatment is suitable for all skin types.

GERMANY NO. 1 SKINCARE – BABOR AWARD WINNING STEMCELL ENZYME FACIAL
BABOR STEMCELL Anti-Acne Purifying Facial
This facial treatment is the effective way to relieve pimples blemished skin and help to feel clear, pure & soft, innovative combinations of active ingredients are produced with the aid of biotechnology and help to regulate the skin's PH and inhibit the growth of bacteria.
BABOR STEMCELL ANTI-ACNE PURIFYING FACIAL COME WITH
BABOR SIGNATURE PURIFYING AMPOULE – TREAT ACNE PROBLEM INSTANTLY
BABOR STEMCELL White Illuminating Facial
Whitening facial is most demanding facial.  Every woman even man want a fairer and clear skin, and want to get rid of black complexion.  This specially formulated to help re-energize the look and feel through the formulation which combines the ultimate in ingredients with the most effective in whitening technologies to repair and protect the skin appearance immediately and over time.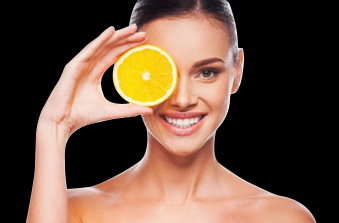 BABOR COMPLEX C  –  A FAIER & CLEAR SKIN, GET RID OF BLACK COMPLEXION
BABOR STEMCELL Intense Calming Sensitive Facial
Skin can be inherently sensitive, but it can also become sensitive.  Our modern living conditions expose our skin to increasing levels of aggressive environmental substances, which weaken the natural protective lipid layers as such damaging influences can no longer be naturally repelled.  It reacts with redness, irritations and unpleasant feelings of tightness.  It is free from fragrances, paraben and colorings.  Instantly relieve the skin, soothe redness, irritations and itching with the high-dose extract of Indian bread, common reeds, squalene, immudilin and beeswax.  It supplies moisture and assists to strengthen the skins protective barrier.  With Alpine rose stemcell to assist to retain.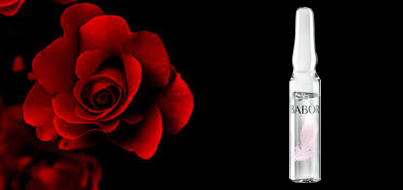 BABOR ALPINE ROSE STEMCELL TO STRENGTHEN THE SKINS PROTECTION BARRIER
WITH BABOR STOP STRESS OR NEW SKIN AMPOULE
BABOR STEMCELL Mimical Control Anti-Wrinkle Facial
This facial treatment relieves micro tensions in the skin to minimize fines lines, expression lines with peptide and skin regenerating rock rose extract – loose micro-tensions in wrinkled muscles, giving a plant-based "botox-alike" effect.  Neurotransmitters which are responsible for muscle contractions are reduced.  Expressions and wrinkles are thus significantly alleviated.  Alpine rose stemcell that assist to retain skin elasticity and repair aging skin cells.
WITH PEPTIDE & SKIN REGENERATING ROCK ROSE EXTRACT – "BOTOX-ALIKE EFFECT"
& BABOR LIFTING AMPOULE
DOCTOR BABOR Natural Skin Renewal Facial – no extractions
Now you do not have to reply on conventional acids anymore.  BABOR's DERMA REFINER does not affect the skin's natural PH value 5-6, because it activates the skin's natural process.  DERMA REFINER relies on highly effective Perfection Peptide P3, which enables an exceptionally gentle yet deep-reaching peeling without damaging the skin.  Highly effective Perfection Peptide P3 reaches significantly deeper than conventional mechanical and biological peelings and accelerates the skin's own exfoliation process in the outermost layers of the epidermis – lighten pigments, big pores, rough skin, scars, wrinkles etc.
BABOR PEPTIDE P3 ENABLES DEEP-REACHING PEELING WITHOUT DAMAGING SKIN
LIGHTENS PIGMENTS, TREAT BIG PORES, ROUGH SKIN, SCARS & WRINKLES
EYE
BABOR STEMCELL Anti-Wrinkle Eye Treatment

Anti-Wrinkle Eye Cream with an intensive lifting effect while restoring elasticity to the delicate eye area with long-lasting effect is used to massage the eye area.  100% fragrance free and skin tolerant.  Follow by a relaxing and lifting eye mask to relief the eye tensions and discoloration.

NECK
BABOR STEMCELL Intense Neck Treatment
It's visibly firms and tightens the neck area, reducing the appearance of sagging skin to improve the look of the neckline.  Follow by a relaxing and lifting neck mask to even skin tone and discolorations.